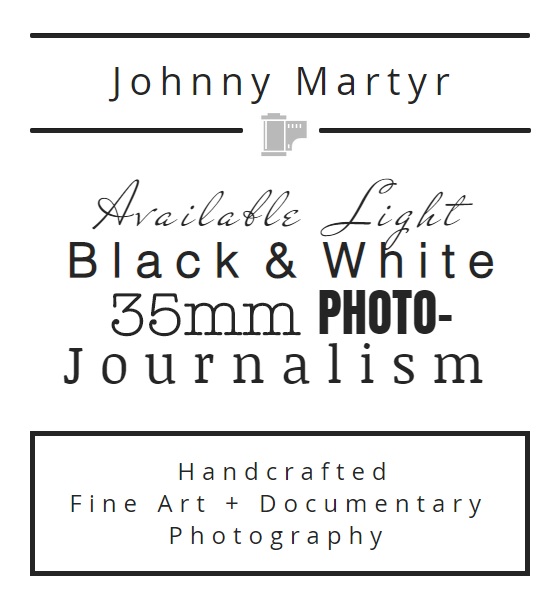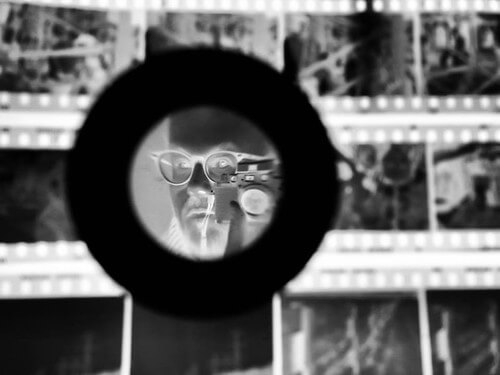 J o h n n y M a r t y r is a contemporary b&w film photographer. Martyr's lifestyle portraiture & documentary art can be found in the pages of Huffington Post, Marie Claire, Modern Wedding, PetaPixel, BuzzFeed, & others, as well as on the walls of Maryland galleries like ArtistAngle & The Delaplaine.
Martyr's work is informed by the gravity of historic, mid-century photojournalism. He blends traditional photochemical methods with digital scanning & printing techniques to achieve a classic look with modern legs.

Please contact JohnnyMartyr@Hotmail.com for prints, licensing of existing images or event coverage & portrait services. Payments can be made via Paypal.me/JohnnyMartyr.
• 2020 | Rainbow Ridge Studio, Fort Washington, MD | Hadestown | November 7th
• 2018 | Artist Angle, Frederick, MD | Photographica: The Art of Photography | November 3 - December 22
• 2018 | The Delaplaine Arts Center,
Frederick, MD
| MAAP | June 23 - July 29
• 2017 | Frederick Community College, Frederick, MD | Artist Angle
• 2015 | Cafe Nola, Frederick, MD | DC Metro Print | MAAP

• 2014 | Artist Angle, Frederick, MD | B&w Portraiture | MAAP | September
• 2008 | Gallery 61, Buffalo, NY | Inaugural Exhibition
• 2007 | Balance | Baltimore, MD | Rosewood Asylum Series
• 2006 | St Paul Pavilion | Stevenson, MD | Sarah Stup Portraits | Jan 30 - May 26
All Photographs Originated from the Mind, Body & Soul of Johnny Martyr | © 2000 - 2021 Johnny Martyr